Today is Saturday, October 25, 2014
RSS feed
By Lt. Col. Robert K. Brown USAR (Ret.)
Boulder, CO - -(Ammoland.com)- On how many occasions, come election time, do you hear gunnies come up with some inane excuse as to why they are not going to vote? "Oh, my vote doesn't count," they snivel.
"The politicians will do whatever they damn please. A pox on both houses."
Well, SOFers, if that was the case, why do all the left-wing, bottom feeders swarm to the ballot box? Because they know that voting Democratic will ensure they get their share of slop at the public trough.
Or I should say, filtching dollars out of your and my wallet? Keep in mind, George W. Bush only beat fat boy Gore by some 300-odd votes in Florida, in 2004, which saved our guns – for another eight years. (Clarification: I certainly was not impressed when George W. said he would sign a renewal of the 1994 assault rifle ban if Congress passed it.)
Bringing it closer to home and more current, in the Colorado recall election last year, in which SOF played a minor role, the pro-gun candidate that defeated the ultra-anti-gun state senator who honchoed the 30-round magazine ban only won by 300- some votes. Bringing it even closer to home, SOF's Gun Rights Editor, Paul Danish, lost a race for the Colorado Assembly by four votes several election cycles ago.
The National Rifle Association's"TRIGGER THE VOTE" campaign, promoted by NRA stalwart Chuck Norris, wasn't put together to waste time and money. Also, Norris, who didn't get paid for the endorsement, has plenty of fish to fry without having to front for such PR For those who haven't had an opportu- nity to see what "TRIGGER THE VOTE" is all about, check out the SOF website…sofmag.com. Basically, Norris provides 10 reasons to register to vote.
The number one reason, somewhat tongue-in-cheek, reads, "With one hand, I can crush coal into a diamond. With yours, you can protect your rights!"
That basically says it all. If you can't figure that out, you belong in a FEMA camp somewhere.
While speaking of the NRA, I know that a number of you who are reading this may have some imaginary or valid complaint with the NRA. I've been on the NRA Board of Directors for 30 years and I have had butted heads with various individuals in the power structure. But look, the NRA has had warts, has warts, and always will have warts, as does any large organization.
Think the U.S. Army. It's composed of humans with individual frailties…some large, some small. But the bottom, bottom line is, no matter what the NRA's critics and naysayers say, like Dudley "Doofus" Brown (no relation, please!), the NRA is the only thing that stands between gunnies and gun confiscation.
The anti-gunnies preach "No More Gun Violence" and "Common Sense Gun Legislation," which are simply dishonest ploys to bamboozle the masses of "sheeple" by concealing their ultimate objective, is a gun-less society in which the individual is at the mercy of an all powerful, oppressive state.
As Thomas Jefferson said, "Those who beat their arm into plows will plow for those who don't."
I have no doubt that if Jefferson were around today, he would be standing arm-in-arm with Chuck Norris, the NRA and, of course, SOF. Get off your lazy ass and vote…save your guns…join the NRA! God bless and pray for the Republic!
About Soldier of Fortune Magazine
SOLDIER OF FORTUNE focuses on news and adventure based on firsthand reports from all over the world. Our commitment to presenting the facts in their entirety sets us apart from mainstream news sources. Our editorial policy is pro-military, pro-strong U.S. defense, pro-police, and pro-veteran. We strongly support the right of the individual to keep and bear arms. By opposing tyranny of all kinds, we support the basic freedom of mankind. Visit: www.sofmag.com Click to Subscribe to Soldier of Fortune Magazine ( Subscribe on Amazon http://tiny.cc/11gy6w )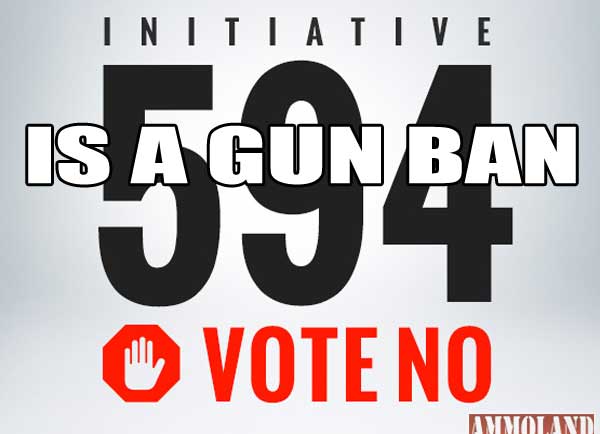 Washington - -(Ammoland.com)- Would you vote for a law that would make criminals of half your neighbors? Initiative 594 would do exactly that.
In their zeal to impose "universal background checks," the creators of I-594 have written a law that would require nearly all "transfers" of firearms to be conducted at the premises of a Federal Firearms License (FFL) dealer.
I-594 defines transfers as a change of possession, no matter how temporary, including gifts and loans. There are exceptions for family gifts, organized competitions and youth activities, but they are so narrow that most recreational, non-sale transfers would be crimes.
The father who loans a hunting rifle to an adult son during hunting season would commit a misdemeanor (upon the first violation). When the rifle is returned, both father and son would be two-time offenders, and thus felons under I-594.
Shooting buddies who met on public land or their own property to target practice with shared firearms would violate I-594. Routine gun repairs would also be criminalized. The initiative would effectively forbid you from dropping your firearm off with a gunsmith friend unless he had a federal license. Most gunsmiths in this state, often the most skilled, lack federal licenses.
Women are targeted by several provisions. Instructors could no longer provide loaner firearms during introductory women's self-defense classes. And if your sister were being stalked and in fear of her life, and you loaned her a firearm, you would both be criminals. I-594 has an exception to "prevent imminent death," but the legal definition of imminent means "about to happen."
Widows and heirs beware: If your spouse died and you found a couple of handguns in your husband's sock drawer 61 days after death, then you'd be an accidental felon.
I-594 only allows you 60 days to register those guns; after that, they'd become contraband. Ignorance of the law is no excuse, and intent to commit a crime is not an element written into 594. Why write a law that makes inheritance of grandpa's old guns a crime?
Colorado passed a law in 2013 requiring universal background checks, but the Colorado law includes exceptions for temporary transfers without change of ownership, transfers while hunting or target shooting, transfers for gun repairs and loans for 72 hours. The transfer fee is capped at a reasonable $10 (fees are unlimited in I-594).
If only I-594 were that reasonable. Failure to complete the Colorado paperwork is a misdemeanor, whereas I-594 makes the first offense a gross misdemeanor and the second a Class C felony.
I urge you to follow the lead of our state's law enforcement officers, those who deal with crime and criminals on a daily basis; they oppose I-594 and support passage of Initiative 591. Vote yes on I-591 because it leaves intact our current background check laws while allowing our state to implement future enhancements adopted at the federal level for all 50 states.
I-594's penalty provisions are one huge reason that law enforcement officers oppose this flawed initiative. Its promoters cleverly revised the law to define an I-594 felony as a "serious" offense, placing it in the same category as child molestation, third-degree rape, leading organized crime and drive-by shootings.
You could loan your gun to a friend for the weekend, and the judge hearing your paperwork crime would have to follow "serious" crime-sentencing guidelines, including consecutive sentences for these newly defined "serious" crimes.
No law enforcement organization supports Initiative 594.
The Washington Council of Police and Sheriffs represents the majority of law enforcement line-level officers in our state; it opposes the initiative. The Washington State Law Enforcement Firearms Instructors Association opposes it. These are the firearm professionals who would be tasked with enforcing this unreasonable law.
Nineteen elected sheriffs oppose I-594. They understand that the initiative will consume scarce resources in the prosecution and imprisonment of its accidental violators.
Philip Shave is executive director of Washington Arms Collectors and editor of GunNews.
By Alan Gottlieb, Executive Director, SAF
BELLEVUE, WA --(Ammoland.com)- The Second Amendment Foundation recently filed a lawsuit in federal district court in Illinois, challenging that state's concealed carry statute that restricts otherwise qualified non-residents the rights and privileges of carrying concealed firearms based solely on their state of residence.
Joining SAF in this legal action are the Illinois State Rifle Association, Illinois Carry, Inc., and ten individual plaintiffs, all residing in other states and who are licensed to carry in those states. Under the restrictive Illinois statute, only residents from states with "substantially similar" requirements to obtain a carry license are allowed to apply for non-resident licenses.
Only four states currently qualify under that provision. They are Hawaii, New Mexico, South Carolina and Virginia. None of the individual plaintiffs reside in those states.
According to SAF founder and Executive Vice President Alan Gottlieb, this situation is not simply unfair, it is untenable and we believe unconstitutional.
"Our plaintiffs have qualified for carry permits or licenses in their own states," Gottlieb said, "which means they have gone through background checks and other requirements that show they are responsible, law-abiding citizens. Yet, because of the current Illinois statute, their self-defense rights are suspended immediately after they cross the Illinois state line."
Named as defendants in the lawsuit are Attorney General Lisa Madigan, Illinois State Police Director Hiram Grau and Jessica Trame, bureau chief of the State Police Firearms Service Bureau. Plaintiffs are represented by attorney David Sigale of Glen Ellyn, Ill.
"This lawsuit," said Sigale, "is brought because it is unfair that otherwise qualified people from states outside Illinois, who work and travel in Illinois are barred from obtaining means to defend themselves in public solely based on their state of residence. We expect to correct that."

"We're asking the federal court for a declaratory judgment on equal protection and due process constitutional grounds," Gottlieb stated. "It makes no sense at all for Illinois to enforce such a narrowly-defined law that seems to recognize the rights of some non-residents, while dismissing the rights of most other non-residents. We can't allow that kind of discriminatory situation to stand."
IllinoisCarry is pleased to be an active plaintiff in this lawsuit and wishes to thank the Second Amendment Foundation, Alan Gottleib, and Attorney David Sigale for bringing this suit forward.
USA --(Ammoland.com)- The 2014 FNH USA 3-Gun Nation Pro Series culminates in this season-ending event. Watch as the top competitors on the 3-Gun Nation tour compete in a head-to-head, no holds barred shoot-off for cash, prizes and the championship title.
The 3-Gun Nation Ladies Professional Series, sponsored by Samson Manufacturing, concludes with the top eight (8) ladies competing for $25,000 Cash. And the 3-Gun Nation Pro Series culminates as the top thirty two (32) finalists will compete for a $50,000 cash payday sponsored by Leupold and NRA Sports.
HOW IT WORKS:
The event will feature 3 stages of fire (shoot-off stages). Each of the top 32 (males) and 8 (females) will be paired against each other based on series rank. The first of the paired competitors to complete the course of fire will advance. Stage 1 will feature 32 males; 8 females. Stage 2 will feature 16 males; 4 females. Stage 3 will feature the final 8 males; final 2 females. The final male will win the $50,000 cash prize. The final female will win the $25,000 cash prize. The finale (stage 3) is expected to begin at 4 pm.
OTHER ATTRACTIONS INCLUDE:
3-Gun Nation Side Stage sponsored by DPMS: Try your hand at 3-Gun! The stage is open to the public and all guns and ammo will be provided. Top score wins a DPMS AP4 Carbine!
Machine Gun "Zombie Shoot": A machine gun demo will be on-site featuring a wide variety of full-auto firearms. Demo will feature bleeding Zombie Targets. Open to the public and run under the direction of the U.S. Shooting Academy Range staff. Ammo fees apply.
Food and beverage for sale on-site: Campbell's Catering of Tulsa
EYE AND EAR PROTECTION IS REQUIRED. ALL SPECTATORS MUST CHECK IN AT THE US SHOOTING ACADEMY OFFICE PRIOR TO ATTENDING THE EVENT. 

Where:
US Shooting Academy
6500 East 66th St N, Tulsa, OK 74117
(918) 948-7856
www.usshootingacademy.com
When:
Saturday, October 25
All Day 8 AM-6 PM
Grand Finale: 4-6 PM
Michigan – -(Ammoland.com)-Today we received the following email:
I am currently fighting a Livonia Ticket for alleging I "Brandished" my Glock 19 in a Meijers [sic] Store located in Livonia, MI.

My Firearm was concealed under a safari vest and holstered to my body. During a conversation with the Store Manager with my spouse over a problem he saw my firearm and someone called the police. We left the store without incident after paying for our groceries.

We were surrounded by 6 police cars, I was handcuffed and thrown into a police car with no indication as to why….I was given a ticket for brandishing.
So let's review:
Man and wife shop together.
Man has concern which he is addressing with the store manager.
Manager sees man's gun inside vest and the cops are notified.
Cops surround, detain, handcuff, and ticket the man for brandishing (in front of wife).
Now it's true, there may be more to this story.  Let's assume the story is as simple as it is presented.
This may be the type of thing HB 5091 and HB 5092 is designed to prevent.  These bills passed the House by a vast bi-partisan majority (over 95% voting in favor).  Where are these bills?  These bills (which passed the State House back in March) are sitting on the Senate floor, awaiting for Senate Majority leader Randy Richardville to pick them up?  Why won't Randy act? Probably because Richardville is being a "Good Republican" and holding back guns bills, just like his Republican Governor (Snyder) wants!
In the meantime, a possibly innocent man faces Charges in Livonia.  You can attend a hearing on his motion to dismiss.  Details below:
Date of Hearing: 10/23/2014
Time of Hearing: 9:00 AM
Address of Hearing: 16th District Court
32765 Five Mile Rd.
Livonia, MI  48154-3045
Name of Judge Hearing Case: Kathleen J. McCann
Case Name: People v Ponkey
There is one disputed fact in the case that might give rise to pause on supporting Mr. Ponkey.  According to his own motion to dismiss:
[The store manager] claims that Defendant approached him and said, "I know how to fix your cashier problem" before opening his jacket and showing Mr. Mislevy his gun. The witness also alleges that Defendant pointed to his gun.
Obviously, we don't know whether this actually happened or not.  That is something that the Court will have to determine if it is:
Relevant
True
Update 10/23/2014: According to MGO's Facebook page: This morning Mr. Ponkey plead guilty to Disorderly Conduct & his CPL was revoked.
About Michigan Open Carry
Michigan Open Carry, Inc is a Not-For-Profit organization that depends on our dues paying members to continue our operation.  We are an all-volunteer organization.  As such, no one is paid a salary and very few of the personal expenses of our officers are reimbursed.  Won't you consider joining us or renewing as a dues paying member today?  If you need technical help with the process, please email secretary@miopencarry.org.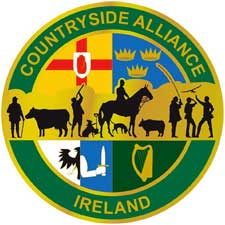 Ireland – -(Ammoland.com)- On 19th November it will be 10 years since the Hunting Act was passed. It came into force six months later.
For hunting, and many others in the countryside, this was the lowest moment, but despite all the fears and the dire predictions hunting still thrives.
How is it that an activity that was outlawed after an epic and bitter political campaign has survived?
There are many reasons, but high amongst them is the determination of a community that rejects every charge made against it, and has never been shown to be doing anything wrong.
Today, practically every hunt that was operating when the ban was passed is still going strong and hunts are still providing an opportunity for people to see hounds work, and in the case of mounted packs, ride across bits of country that they would never normally get the opportunity to venture onto. Hunts report bigger fields than ever before, more youngsters and even people trying hunting for the first time.
Certainly, our Hunting Newcomers' week, which is currently in full swing, has seen a very pleasing take up across the whole country with a good spread of hunts getting involved, from the Dartmoor in the South West to the Berwickshire in the North, organising events during the designated week to attract new faces to the hunting field.
And by 'events' I don't mean just a meet, hunts have tried hard to think outside the box and arrange something that really will encourage an anxious first-timer to venture out. To give a few examples, the Avon Vale held a hunting social evening where Beaufort Huntsman Tony Holdsworth gave a short talk, the Oakley held a newcomers' ride with hounds followed by a BBQ and tour of the kennels and the Taunton Vale held a pre-hunting schooling day for newcomers' and less experienced hunters. Pictured above is a six year old enjoying a morning with the South Shropshire.
With many hunts holding their Opening Meet in the next couple of weeks, the success of Newcomers' Week surely bodes well for the coming season and for many more to come.
Read more about newcomers' events.
About
Countryside Alliance Ireland has been active since the early 1960s, providing Irish sportsmen and women with high levels of information and advice and representation. Over the years as the political environment has changed we have evolved into a highly effective campaigning organisation. Countryside Alliance Ireland is governed by an elected "Board" made up from members throughout Ireland. The Board sets policy and oversees financial and operational matters. Countryside Alliance Ireland partner groups nominate members of the "Board" also, making it truly representative of country sports interests in Ireland. Visit: www.countrysideallianceireland.org
USA --(Ammoland.com)- Through UTM RBT's experience of working with Elite Special Forces, Militaries and Law Enforcement Agencies around the world, an integrated system of the most effective methodologies and best practices has been created and specifically designed to be easily adaptable and utilized throughout the training cycle -­ from marksmanship fundamentals to the advanced skills needed in a dynamic environment with stress inoculation.
The UTM RBT system allows for cross discipline training, such as integrating firearms with Non-Lethal Training Ammunition into combatives and tactics training, to maximize the effectiveness of the overall program -­ the only fully comprehensive system on the market to offer a complete and effective training solution.
The field tested and proven training methodologies and products within the UTM Reality Based Training System are the most effective, immersive and environmentally friendly in the industry -­ far beyond "just another course" or "training product".
This system offers an integrated solution and mindset, where industry professionals can train as never before -­ revolutionizing and redefining the industry.
The training system will be on display and demonstrations will be given throughout the Conference and Exhibition.
Participants are encouraged to come by the booth and ask for a hands on demonstration and explanation of the system and all of its components and applications. For more details visit the website at www.utmworldwide.com.
By Alan Caruba
New Jersey --(Ammoland.com)- The lull in the coverage of all things Islamic was broken by two terrorist attacks in Canada, a reminder that so long as the world does not unite to destroy the Islamic State, we shall all remain vulnerable.
A "lone wolf" terrorist can kill you just as dead as one in a terrorist organization, particularly one encouraging these attacks.
While the media's herd mentality continues to report about Ebola in West Africa and gears up for massive coverage [after] the forthcoming November 4 2014 midterm elections, the Middle East remains in a low state of boil, never failing to produce bombings, skirmishes, and the usual inhumanities we associate with Islam.
Americans pay attention to the Middle East only when blood is flowing and at the present time the only element generating that is the Islamic State (ISIS) which continues to attack Kobani in northern Syria and assault the Yazidis and other targets in Iraq. The U.S., Britain and France are bombing ISIS forces, largely to protect and assist the Kurdish Peshmerga forces, the only fighting force of any consequence.
Virtually unreported are the 18 million Muslim refugees throughout out the Middle East. The U.N. reports that these and internally displaced persons reflect the turmoil in Afghanistan, Iraq. Libya, Pakistan, Somalia, Syria, and Yemen. To grasp this, think about what either the U.S. or Europe would be like with a comparable number of refugees.
As David P. Goldman, a Senior Fellow at the London Center for Policy Research and Wax Family Writing Fellow at the Middle East Forum, noted October 20 on the Forum website, "That is cause for desperation: unprecedented numbers of people have been torn from traditional society and driven from their homes, many with little but the clothes on their backs."
"There are millions of young men in the Muslim world sitting in refugee camps with nothing to do, nowhere to go back to, and nothing to look forward to…never has an extremist movement had so many frustrated and footloose young men in its prospective recruitment pool."
So what does John Kerry, our Secretary of State, think is the greatest problem in the Middle East? While discussing the ISIS coalition with Middle East leaders, Kerry expressed the opinion a week ago that the Israeli-Palestine situation was the real problem. Apparently he is unaware that there is no Palestinian state and never has been. The one on the West Bank exists thanks to Israeli support and the one in Gaza, controlled by Hamas, provoked Israeli defense measures by rocketing it for months.
Prof. Efraim Inbar, director of the Begin-Sadat Center for Strategic Studies and a Shillman/Ginsberg fellow at the Middle East Forum, has a quite different point of view. "In reality, however, the novelty of the Islamic State, as well as the magnitude of the threat it poses, are greatly exaggerated."
Noting that many of the Arab states have "failed to modernize and deliver basic services" Prof. Inbar has little anticipation that ISIS could do that either. Moreover "Much of the fragmented Arab world will be busy dealing with its domestic problems for decades, minimizing the possibility that it will turn into a formidable enemy for Israel or the West."
What has seemed to escape Kerry's and the President's attention is the threat of a nuclear armed Iran. The negotiations to encourage Iran to step back from its efforts to create the warheads for its missiles do not appear to promise a favorable outcome. Iran managed to get some sanctions lifted and that was likely why Iran entered into them. They don't care what the West or the rest of the Middle East wants.
Neither Israel, nor Saudi Arabia are as naïve as the U.S. In March, Richard Silverstein, writing in Tikun Olam, reported that "the level of intense cooperation between Israel and Saudi Arabia in targeting Iran has become clear. Saudi Arabia isn't just coordinating its own intelligence efforts with Israel. It's actually financing a good deal of Israel's very expensive campaign against Iran." A recent explosion at an Iranian nuclear facility suggests that the campaign is still quite active.
Noting "airtight military censorship in Israel", Silverstein pointed out that information about the Israeli-Saudi relationship would not have been reported in an Israeli daily newspaper, Maariv, if both governments did not want Iran and the U.S. to know. In effect, the Saudis have replaced the U.S. as a source of support given President Obama's barely concealed dislike of Israel.
"But Israel," wrote Silverstein, "isn't going to war tomorrow." Israel will watch the outcome of the U.S.-Iran negotiations and determine what action to take or not at that point. Meanwhile, it will keep the pressure on Iran with its covert program.
At some point the news media will begin to pay more attention to the Middle East. It will not get much cooperation, however, from ISIS because the Islamic State has made it clear that only journalists that obey its rules and write what it wants will live very long.
The "religion of peace", Islam, has not produced much peace in the Middle East and elsewhere in the world for the last 1,400 years.
c Alan Caruba
About:
Alan Caruba's commentaries are posted daily at "Warning Signs" his popular blog and thereafter on dozens of other websites and blogs. If you love to read, visit his monthly report on new books at Bookviews.
By Major Van Harl USAF Ret
Wisconsin --(Ammoland.com)-  All I know about Pancho Villa the Mexican bandit general is what I read on line and from watching old black & white movies as a kid.
I also know I had a relative named Dr. Charles Harl(e) who road with Villa as his Army surgeon after Villa broke Dr. Harle out of prison. Harle was in a Mexican prison for murder. I don't think having killers around him really bothered Villa or having a convicted murderer as his "gringo" personal doctor. Villa was a revolutionary general and was in constant conflict with his enemies and those who were supposed to be on his side of the "cause."
There are over 36 movies that have been made about Villa. One of the movies was the Yul Brynner 1968 movie "Villa Rides." Brynner's Pancho Villa character in that movie was where I first understood what I call the Poncho Villa Management Style /PVMS.
Brynner's Villa would go into a Mexican village and advise the villagers that the federal troops were on their way to attack. He would then suggest the villagers join him in his revolutionary actions. If they would side with him he would help protect them from the federals. If the villagers rejected Villa in the Brynner movie, Villa would pull back to the nearby hill and watch as the attacking federal soldiers would rape, pillage and plunder the innocent peasants. Then after the federal soldiers would ride off with all the valuables and a few women, Villa would trot down into the decimated village and re-ask the brutalized people if they wanted his help.
The poor villagers were considered the enemy of the federal troops. The old idea that my enemy's enemy is my friend comes into play. The federal troops were Pancho Villa's enemy and they were also now the villager's enemy and when the village refused to side with Villa, by default they were Villa's enemy. Now Villa and the victimized village both shared the same enemy.
In the process of the federals attacking the village, both federals and un-cooperating peasants were killing and dying in the fighting.
This of course meant there were less of both of these groups for Villa to have to fight in open combat later. Villa had to deal with multiple political parties and ideologies, multiple self-serving generals (much like himself) and the struggles of different factions of the average Mexican nationals. All these groups wanted it their way or at least a piece of the pie.
Now let us take this PVMS concept of management to the middle-east.
You have different nations who are players in this kind of struggle: Iran, Iraq, Syria, Turkey and Israel. This list does not even include the surrounding Muslim countries. Then you have the Sunni Muslims, the Shiite Muslims, the Kurds, minority Christians and the Jews. There are the outside European influences of France, Germany, and Great Britain. You also have the Russians, China and of course the US.
Nobody really likes anyone or trusts any other entity, but they all need help and support from one or many of the above groups. Each individual faction has multiple enemies to pick from, in such a large cast of nation state actors.
I have a friend who is a Sunni. When he talks about Israel he can become rather excited and agitated. If, however, you want to see him become almost visceral then get him started on the subject of the Shiites. We in the Christian west do not really even understand the differences between Sunni and Shiites and their seemingly never-ending hostile and destructive struggles.
So you have all these factions, who take the lesser of their enemies as temporary allies, in the hope that the lesser evil will help them thin out the herd of the greater evil. In the process, if a current enemy, now new found short term friend, loses lots of its own combat troops fighting and killing your greater enemy, what more could you ask for.
Turkey, sitting on its border with the second largest land army in NATO, literally, feet away watching the ISIS hordes killing Kurds comes to mind. Turkey would love nothing better than to have a few thousand less Kurds in the world that might someday demand and take Turkish soil for a Kurd nation. How about the current Shiite Iraqi government refusing to help or give military hardware to its own citizens to fight ISIS, because those in need are Sunni or Kurd. If ISIS kills off lots of Sunni and those pesky Kurds, that will be just so many less combatants and civilians that Shiite Iran will not have to help Shiite Iraq eradicate.
Well planned and acted on PVMS leadership. Pancho Villa would be proud, but then remember they killed him at a roadside ambush the way Sunnis ambush Shiites or Shiites ambush Sunnis.
Nothing really changes, just the date, time, location and lethality of the enemies killing their enemy's enemies.
Major Van Harl USAF Ret.
vanharl@aol.com
About Major Van Harl USAF Ret.:Major Van E. Harl USAF Ret., a career Police Officer in the U.S. Air Force was born in Burlington, Iowa, USA, in 1955. He was the Deputy Chief of police at two Air Force Bases and the Commander of Law Enforcement Operations at another. He is a graduate of the U.S. Army Infantry School.  A retired Colorado Ranger and currently is an Auxiliary Police Officer with the Cudahy PD in Milwaukee County, WI.  His efforts now are directed at church campus safely and security training.  He believes "evil hates organization."  vanharl@aol.com
Geneseo, IL – -(Ammoland.com)-ArmaLite announces the appointment of Walt Hasser as Vice President of Product Management. Walt brings more than 14 years of experience in the defense, firearms, and outdoor industries to ArmaLite.
Walt previously served as Product Manager for the Commercial and Law Enforcement Division at FNH USA, in McLean, Virginia. There he managed eight product families of more than 200 SKU's including carbines, shotguns and precision rifles.
Walt was also the founder and president of DDM Supply, LLC, a defense contracting firm based in Northern Virginia. His experience includes consulting, training, and program management with Government organizations including the U.S. Marine Corps, the U.S. State Department Diplomatic Security Service, and the Department of Defense. Additionally, he provided consulting, product development, and marketing services for numerous organizations within the hunting, shooting, and outdoor industries.
Walt proudly served our country with the United State Marine Corps. He was a Recon Marine team leader and Scout Sniper from 2001 to 2006.
In his new position, Walt will manage the entire ArmaLite product line including the development and introduction of new ArmaLite products, and the continuous refinement of existing lines.
On joining ArmaLite, Walt says, "I'm thrilled to join this team. I'm surrounded by an unmatched level of talent, energy, and hard-charging professionals who are ready to push ArmaLite into the next generation of excellence. This is pure opportunity."

Tommy Thacker, President of ArmaLite, says, "Walt brings an extensive background of leadership and real world product knowledge to ArmaLite. We are looking forward to the new excitement here at ArmaLite and the future products Walt will bring to the company."
About ArmaLite: ArmaLite is the originator of the legendary AR-10® rifle. For 60 years, ArmaLite's commitment to excellence has made our firearms the choice of military, law enforcement and sport shooters worldwide. ArmaLite has one of the broadest product lines in the firearms industry. We manufacture semi-automatic rifles in 5.56mm and 7.62mm calibers, as well as long range bolt action rifles in .308 Winchester, 300 Winchester Magnum, .338 Lapua, .416 Barrett and 50 BMG. ArmaLite is a subsidiary of Strategic Armory Corps. For more information on our company and products, visit: www.armalite.com.
Washington, DC --(Ammoland.com)- The owners of Out of Africa Adventurous Safaris were charged with conspiracy to sell illegal rhinoceros hunts in South Africa in order to defraud American hunters, money laundering and secretly trafficking in rhino horns, announced Sam Hirsch Acting Assistant Attorney General for the Justice Department's Environment and Natural Resources Division; George L. Beck, Jr., U.S. Attorney for the Middle District of Alabama; and Dan Ashe, Director of the U.S. Fish & Wildlife Service.
The indictment was unsealed today in Montgomery, Alabama following the federal indictment.
The indictment charges Dawie Groenewald, 46, and his brother, Janneman Groenewald, 44, both South African nationals, and their company Valinor Trading CC (d/b/a Out of Africa Adventurous Safaris) with conspiracy, Lacey Act violations, mail fraud, money laundering and structuring bank deposits to avoid reporting requirements. The Lacey Act, the nation's oldest criminal statute addressing illegal poaching and wildlife trafficking, makes it a crime to sell animal hunts conducted in violation of state, federal, tribal and foreign law.
According to the 18-count indictment, from 2005 to 2010, the Groenewald brothers traveled throughout the United States to attend hunting conventions and gun shows where they sold outfitting services and accommodations to American hunters to be conducted at their ranch in Mussina, South Africa. During the time period covered by the indictment, Janneman Groenewald lived in Autauga County, Alabama, where Out of Africa maintained bank accounts and is accused of money laundering and structuring deposits to avoid federal reporting requirements. Hunters paid between $3,500 and $15,000 for the illegal rhino hunts.
The defendants are charged with selling illegal rhino hunts by misleading American hunters. The hunters were told the lie that a particular rhino had to be killed because it was a "problem rhino." Therefore, while no trophy could be legally exported, the hunters could nonetheless shoot the rhino, pose for a picture with the dead animal, and make record book entries, all at a reduced price. Meanwhile, the defendants are alleged to have failed to obtain necessary permits required by South Africa and cut the horns off some of the rhinos with chainsaws and knives.
The indictment alleges that the defendants then sold the rhino horn on the black market. Eleven illegal hunts are detailed in the papers filed in federal court, including one in which the rhino had to be shot and killed after being repeatedly wounded by a bow, and another in which Dawie Groenewald used a chainsaw to remove the horn from a sedated rhino that had been hunted with a tranquilizer gun. The American hunters have not been charged.
"We are literally fighting for the survival of a species today. In that fight, we will do all we can to prosecute those who traffic in rhino horns and sell rhino hunts to Americans in violation of foreign law," said Sam Hirsch, Acting Assistant Attorney General for the Environment and Natural Resources Division. "This case should send a warning shot to bad outfitters and hunters that the sale of illegal hunts in the U.S. will be vigorously prosecuted regardless of where the hunt takes place."

"These defendants tricked, lied and defrauded American citizens in order to profit from these illegal rhinoceros hunts," stated U.S. Attorney Beck. "Not only did they break South African laws, but they laundered their ill-gotten gains through our banks here in Alabama. We will not allow United States' citizens to be used as a tool to destroy a species that is virtually harmless to people or other animals."

"The fact that defendants used American hunters to execute this scheme is appalling – but not as appalling as the brutal tactics they employed to kill eleven critically endangered wild rhinos," said FWS Director Ashe. "South Africa has worked extraordinarily hard to protect its wild rhino population, using trophy hunts as a key management tool. The illegal 'hunts' perpetrated by these criminals undermine that work and the reputation of responsible hunters everywhere."
Rhinoceros are an herbivore species of prehistoric origin and one of the largest remaining mega-fauna on earth. Adult rhinoceros have no known natural predators. All species of rhinoceros are protected under United States and international law. Since 1976, trade in rhinoceros horn has been regulated under the Convention on International Trade in Endangered Species of Wild Fauna and Flora (CITES), a treaty signed by over 170 countries around the world to protect fish, wildlife and plants that are or may become imperiled due to the demands of international markets. Nevertheless, the demand for rhinoceros horn and black market prices have skyrocketed in recent years due to the value that some cultures have placed on ornamental carvings, good luck charms or alleged medicinal purposes, leading to a decimation of the global rhinoceros population. Like hair or finger nails, rhino horn is actually composed of keratin and has no proven medical efficacy. As a result, rhino populations have declined by more than 90 percent since 1970. South Africa, for example, has witnessed a rapid escalation in poaching of live animals, rising from 13 in 2007 to a record 1004 in 2013. Illegally killed rhinos like the ones charged in this prosecution are not included in the published statistics of poached animals.
An indictment contains allegations that a defendant has committed a crime. Every defendant is presumed innocent unless and until proven guilty beyond a reasonable doubt.
The investigation of Out of Africa is part of Operation Crash (named for the term "crash" which describes a herd of rhinoceros), an ongoing nation-wide effort to detect, deter and prosecute those engaged in the illegal killing of rhinoceros and the unlawful trafficking of rhinoceros horns led by the Special Investigations Unit of the Fish and Wildlife Service Office of Law Enforcement in coordination with the U.S. Department of Justice. Thus far there have been 26 arrests and 18 convictions with prison terms as high as 70 months. (See attached Crash Fact Sheet). Throughout the course of the investigation on the current charges, U.S. authorities received substantial cooperation from South Africa's National Prosecuting Authority and a specialized endangered species unit within the organized crime unit of the South African Police Service. That unit is known as the Hawks. Additional assistance has been provided in this case by the Bureau of Alcohol, Tobacco and Firearms, in Montgomery, Alabama and the Autauga County, Alabama Sheriff's Office.
The Out of Africa case is being prosecuted in the Middle District of Alabama by Assistant U.S. Attorney Brandon K. Essig and by Richard A. Udell, Senior Litigation Counsel with the Environmental Crimes Section of the U.S. Department of Justice in Washington, D.C. The Out of Africa investigation is continuing.
About:
The mission of the U.S. Fish and Wildlife Service is working with others to conserve, protect and enhance fish, wildlife, plants and their habitats for the continuing benefit of the American people. We are both a leader and trusted partner in fish and wildlife conservation, known for our scientific excellence, stewardship of lands and natural resources, dedicated professionals and commitment to public service. For more information on our work and the people who make it happen, visit www.fws.gov.
USA – -(Ammoland.com)- Welcome to the inaugural issue of the eJournal, Tall Timbers' biannual magazine.
This digital magazine format will allow staff, associates and guest contributors to write longer, more in-depth features on a variety of topics that we hope will be of interest to you.
View eJournal ( talltimbers.org/TallTimberseJournal/index.html?r=68 )
This first issue of the Tall Timbers eJournal is being sent to all of our Tall Timbers eNews subscribers, but future issues will only be sent to Tall Timbers members at the Associate level and above as a benefit of their membership.
Associate membership is only $35 per year and also includes a subscription to the Firebird e-newsletter, a new publication from the Stoddard Bird Lab.
We hope you enjoy the new Tall Timbers eJournal, and if you are not a member will consider joining, because annual membership has its benefits and supports the day-to-day operations of the organization.
Best regards,
William E. Palmer, PhD
President/CEO
Tall Timbers Research, Inc.
About Tall Timbers
Tall Timbers is a widely regarded information resource for the areas of fire ecology, game bird management, vertebrate ecology and forestry. The Research Station is recognized as the home of the study of fire ecology and is an advocate to protect the right to use prescribed fire for land management. And, the Land Conservancy is recognized as one of the nation's leading land trusts, as it has protected traditional land uses in north Florida and south Georgia by conserving more than 160,000 acres in this region through conservation easements. Visit: www.talltimbers.org
By Michelle Malkin
Los Angeles, CA - -(Ammoland.com)- President Obama says he's "shaken" by this week's violent attacks on three soldiers in Ottawa by an Islamic jihadist. He immediately phoned Canadian Prime Minister Stephen Harper to offer support and "solidarity." He vowed to "remain vigilant."
Too bad Obama didn't show the same resolve after multiple attacks and plots against our troops by Muslim terrorists on our soil. And I'm not just talking about the "workplace violence" of jihadist Nidal Hasan, whose Koran-inspired Fort Hood rampage took the lives of 13 American servicemen and servicewomen and one unborn baby.
An entire parade of infidel-hating fanatics targeted U.S. soldiers long before Islamic State barbarians issued threats against our military personnel and their families this fall. What happened in Canada — what ISIS wants worldwide — has been happening here for years under Barry-come-lately's watch.
Where was President Obama when Muslim convert Muhammad Hussain was arrested in Maryland in 2010 after scheming to blow up an Army recruitment office to avenge his "Muslim brothers and sisters"? Hussain's message: "Whoever joins the military, they will be killed." He planned to "blow one recruiting center up … then we hit another … and just keep it movin' … Insha' Allah. … Insha' Allah. … Do it for jihad." Next, Hussain told informants he would take on Andrews Air Force Base, blow it up and then take over the homes of military personnel.
Where was President Obama when Ethiopian-born Muslim Marine reservist Jonathan Melaku — shouting "Allahu Akbar" — fired shots at the Marine Corps Museum in D.C., the Pentagon, a vacant Marine Corps recruiting station in Chantilly, Va., and a Coast Guard recruiting station in Woodbridge, Va., during a months-long jihad campaign in 2010-2011?
Where was President Obama when Muslim Pvt. Naser Jason Abdo, who went AWOL from Fort Campbell, Ky., was arrested in 2011 with explosives, a gun and jihadi propaganda? Abdo, who shouted, "Nidal Hasan Fort Hood 2009!" after his arrest, planned to attack soldiers at a restaurant near the base.
Where was President Obama when a gang of Islamic thugs in Newburgh, N.Y., was arrested plotting to "bring death to Jews" at nearby synagogues and "commit jihad" by shooting planes at the local Air National Guard base with Stinger surface-to-air guided missiles?
Where was President Obama in June 2011 when Seattle jihadists Abu Khalid Abdul-Latif, also known as Joseph Anthony Davis of Seattle, and Walli Mujahidh, also known as Frederick Domingue Jr., were busted after plotting to attack the Military Entrance Processing Station in Seattle in a shooting and grenade spree.
"Imagine how many young Muslims, if we're successful, will try to hit these kinds of centers," Abdul-Latif (an admirer of Fort Hood killer Nidal Hasan) exulted. "Imagine how fearful America will be, and they'll know they can't push the Muslims around." His bloodthirsty agenda: "Hopefully there will be more soldiers who come out of the woodwork to serve Allah."
Where was President Obama when Muslim convert Muhammad Yusuf (a.k.a. Jose Pimentel) was caught by New York City police in 2011 building a pipe bomb he planned to use to kill police and U.S. soldiers returning from war in Iraq and Afghanistan. Yusuf declared that he would wage holy war in the Big Apple to show that "there (were) mujahideen in the city ready to fight jihad here."
Where was President Obama when Rezwan Matin Ferdaus was arrested in Framingham, Mass., in 2011 while planning an attack on the Pentagon and the U.S. Capitol with explosives-packed model airplanes, automatic weapons and grenades? Ferdaus declared his intent to "disable their military center," "cut off the military" and then "take care of the politicians."
Where was President Obama after an Islamic terrorist ring in Raleigh, N.C., got busted in 2009 plotting to bomb military installations and die "as martyrs in furtherance of violent jihad"? They received overseas training, conducted surveillance of the Quantico, Va., Marine base and conspired to kidnap, maim and kill American targets abroad, as well.
And where was President Obama in June 2009 when Abdul Hakim Mujahid Muhammad walked into an Arkansas Army recruiting center, murdered 24-year-old Pvt. William Long and gravely wounded 18-year-old Pvt. Quinton Ezeagwula?
The Little Rock jihadist had planned on killing many more "infidel forces" in the name of Allah.
"The U.S. has to pay for the rape, murder, bloodshed, blasphemy it has done and still doing to the Muslims and Islam," Muhammad warned. "So consider this a small retaliation the best is to come Allah willing. This is not the first attack and won't be the last."
It took three days for the White House to issue a pathetic politically correct statement expressing "sadness" over the attack, which Obama opaquely described as a "senseless act of violence" (instead of the intentional, systematic act of Islamic terrorism that it was). In the same week, the Obama administration issued an immediate condemnation and statement of "outrage" over the shooting death of late-term abortionist George Tiller.
Where was Obama? Sabotaging our borders, restricting our gun rights, working to free Gitmo jihadists, decrying Islamophobia, demonizing conservatives, welcoming jihad sympathizers to the White House and putting politics over national security.
Now "shaken" over the death of a Canadian soldier killed by a jihadist, our president has barely stirred in response to the homegrown Islamic terror campaign against our men and women in uniform under his own aloof nose.
About: Michelle Malkin
Michelle Malkin is the author of "Culture of Corruption: Obama and his Team of Tax Cheats, Crooks and Cronies" & "Unhinged: Exposing Liberals Gone Wild". Her e-mail address is malknblog@gmail.com.
New Jersey --(Ammoland.com)- Come and join the New Jersey Second Amendment Society for a casual meeting of some of our far west New Jersey members and supporters.
We'll even provide you with a FREE LUNCH! The NJ2AS is hosting a meeting in Hunterdon County.
The event will be held at the Clover Rod & Gun Club, 46 Lockatong Rd, Stockton, NJ 08559. Our Hunter liaison, Eric Saperstein will deliver a brief welcoming address. There will be a member of law enforcement present to discuss some of our ongoing concerns, and Dan Ingram will be on hand to demonstrate some of his unique concealment furniture.
This is an opportunity to meet a bunch of people who think the way YOU do (well… if you love freedom and respect individual rights and responsibility, and I know that you *DO*). You might even have some fun. Nice grounds! If the weather is good, bring the kids and some lawn games.I hope you can make it.
Please register so we can be certain to have more than enough food!
If a few people are available to assist Eric in setting up please give him a call at 609-658-2955.
Thank you, The NJ2AS Leadership Team
About:
New Jersey Second Amendment Society – Our mission is to promote the free exercise of Second Amendment rights within the community and Legislature of New Jersey, to educate the community regarding the enjoyable, safe, and responsible use of firearms, and to engender a sense of camaraderie and fellowship among the members and their families. Visit: www.nj2as.com
By John Farnam
Ft Collins, CO --(Ammoland.com)- Our "media," less than a day following an attack on the Canadian capitol by yet another Islamic extremist, has already begun to rewrite history, based on their sluttish leftist agenda.
Once more, they are doing their best to absolve Islam and ISIS of all guilt, and all connection.
We are now to believe a "mental case" committed this crime. Just one more example of purely spontaneous "workplace violence," I'm sure!
The truth is that this Violent Criminal Actor was clearly motivated by radical Muslim ideology, freely preached and plotted in mosques, there and here, with not the slightest interference from either of our governments.
At the War Memorial. Each of two uniformed guards carried a fully-functional black rifle, but there was no ammunition anywhere near them. We're told, with a straight face, rifles are kept and carried unloaded, so they won' t "go off" (all by themselves, I'm sure) during daily routines. The Canadian government obviously has the same condescending contempt for their own people, and for their joke small-arms training, that our current Administration does!
A local Canadian Police Chief assured all that he "… promises to protect our soldiers," but, of course they will never be allowed to protect themselves. Yet, he didn't do such a good job protecting the one who was murdered. Did he?
I fear Canadians are currently paying the price for this dress-rehearsal of what is coming here. ISIS is obviously fully capable of keeping its promises. We aren't!
In the West, I'm convinced we have lost our minds. We've certainly lost our way!
"The business of intelligence is connecting dots. The Art of Intelligence is clearly seeing where the dots are going!" ~ Intelligence Axiom
As a civilization, we're no longer able, nor willing, to clearly see anything!
/John
About John Farnam & Defense Training International, Inc
As a defensive weapons and tactics instructor John Farnam will urge you, based on your own beliefs, to make up your mind in advance as to what you would do when faced with an imminent and unlawful lethal threat. You should, of course, also decide what preparations you should make in advance, if any. Defense Training International wants to make sure that their students fully understand the physical, legal, psychological, and societal consequences of their actions or inactions.
It is our duty to make you aware of certain unpleasant physical realities intrinsic to the Planet Earth. Mr Farnam is happy to be your counselor and advisor. Visit: www.defense-training.com
By Tom Claycomb III
USA --(Ammoland.com)- If you love hunting with an airgun or have had an interest in doing so here's your chance.
Earlier this week Crosman announced that they were going to auction off the all-new Benjamin Armada which is a .22 caliber PCP air rifle designed in collaboration with Magpul and licensed for the M-LOK accessory mounting system.
They've partnered with Magpul, Surefire, Tarjac and Zeiss Sport Optics and are going to auction off the first unit in support of the Navy SEAL Foundation (NSF).
The NSF provides support and assistance to Naval Special Warfare patriots and their families and is designed to reduce the stressors associated with the pressure and uncertainty of their duties.
Shortly after announcing the project SKB which makes a top notch rifle case (Which I can personally attest to after flying around the country while using their rifle cases) came on board and the high bid jumped to $1,725 by day two. The auction ends on November 2nd. http://www.airguns.com/nsfauction
It is a .22 cal. pre-charged pneumatic rifle and is the world's premier AR-compatible airgun and if officially licensed for the Magpul M-LOK modular accessory system. It zips along at 1,000 fps with 32 foot pounds of energy which makes it a great small game rifle. It includes a 10-shot magazine, full suppression and gets over 30 shots per fill. It also has a crisp two-stage trigger.
If you've shot many airguns, you know that Benjamin is the ultimate for accuracy. With .22 ammo being so hard to buy you ought to seriously think about getting into the airgun scene. I love it.
About Tom Claycomb
Tom Claycomb has been an avid hunter/fisherman throughout his life as well as an outdoors writer with outdoor columns in the magazine Hunt Alaska, Bass Pro Shops, Bowhunter.net and freelances for numerous magazines.
North Carolina --(Ammoland.com)-After vowing to disarm all law-abiding citizens at the State Fair, NC Agriculture Commissioner Steve Troxler promised fairgoers that security at the Fair would be top-notch.
Unfortunately, politicians will say anything that is convenient at the moment to get what they want, but they rarely see a need to follow through. This instance seems to be no different.
Reports from fair-going families are now rolling in, and they are telling us that security at the Fair is little more than pretense. Fairgoers have reported going through metal detectors with all sorts of metal objects in their pockets, and the detectors did not react. They've been asked if they have any weapons, and a simple "no" has sufficed. At other times, metal detectors seem to have been turned off entirely, and bags were often not searched when it would have seemed necessary. Of course, most people passing through Troxler's lax security apparatus are just nice people who are there to have fun. However, slack security does tell us that anyone who is a danger to North Carolina families will have little problem moving in and around the fair with weapons. And now, they can do this with confidence, knowing that Commissioner Troxler has kindly disarmed all of their potential victims.
With that in mind, note that Police Chief Joel Keith's promise of uniformed police escorts on demand also seems to be hit and miss (mostly miss). Some fairgoers in need of an escort to or from their vehicle have been flat refused. It seems that some officers are either unaware of Keith's promise, or just unwilling to assist vulnerable fairgoers. As was feared, Troxler's promise that safety at the fair will be a priority was just talk—talk he used to disarm North Carolina families. Funny all of that, since as recently as Tuesday, Troxler said:
"I want to refocus today on what the state fair is. The state fair is about being safe."
After fighting hard to deny NC citizens their Second Amendment rights, Troxler has added insult to injury by failing to follow through on his promise of vigilant security at the Fair. Below, see how you can easily contact Commissioner Troxler to tell him that you don't appreciate him thumbing his nose at NC gun owners, and you certainly don't appreciate him putting your family in danger with his unnecessary "gun-free" zone.
IMMEDIATE ACTION REQUIRED!
CALL COMMISSIONER TROXLER: Use this number: (919) 707-3000, and deliver this message:
I'm calling to express my disappointment in Commissioner Troxler's security arrangements at the State Fair. After fighting so hard to deny fairgoers their Second Amendment rights, the commissioner has added insult to injury by failing to follow through on his promise of vigilant security. I understand that metal detectors are barely working, bags are not being searched when necessary, and citizens have been denied the police escorts that were promised to them. Please inform the Commissioner that I am taking note of his lack of follow-through on his promise, and the fact that the gun-free zone he has unnecessarily created has put my family at risk. Thank you.
EMAIL COMMISSIONER TROXLER: Use the email address steve.troxler@ncagr.gov and deliver the copy-and-paste message below. (Note: This email was derived from others in the department and tested, but not confirmed, so please make sure to use the comment form below as well.)
USE THE FOLLOWING COMMENT FORM: To ensure Troxler gets the message, use the following link by CLICKING HERE (http://www.ncagr.gov/htm/contactusform.htm). Use the copy/paste message below.
DELIVER THIS MESSAGE
Suggested Subject: "Why is Fair Security so Lax?"

Dear Commissioner Troxler:

I am writing to express my severe disappointment in the security arrangements at the State Fair.

After fighting so hard to deny law-abiding fairgoers their Second Amendment rights, you have added insult to injury by failing to follow through on your promise of vigilant security. I understand that metal detectors are barely working, bags are not being searched when seemingly necessary, and citizens have been denied police escorts when they were requested, escorts that were promised to them. This is not acceptable.

I am only one of many thousands of North Carolina gun owners who are taking note of your attack on gun rights, as well your lack of follow-through on your promises.

I will continue to monitor this issue via alerts from Grass Roots North Carolina.

Sincerely,
About:Grass Roots North Carolina is an all-volunteer organization dedicated to preserving the freedoms guaranteed us by the Bill of Rights. Our main focus is the right to keep and bear arms. GRNC was central to drafting and passing North Carolina's concealed handgun law and since that time has continued to push for improvements to gun laws. Visit:www.grnc.org
UPDATE: 26 of 39 Sheriffs now oppose Initiative 594
Fairfax, Va --(Ammoland.com)- A majority of Washington State's 39 sheriffs have come out in opposition to anti-gun Washington State Ballot Initiative 594.
The sheriffs oppose I-594 because it will not make anyone safer, will strain scarce law enforcement resources, will criminalize the lawful behavior of millions of law-abiding gun owners in Washington and will be unenforceable.  Instead, I-594 would vastly expand the state's handgun registry and force law-abiding gun owners to pay fees and get the government's permission to sell or even loan a firearm to a friend or family member.
To date, 26 of the 39 sheriffs have publicly opposed I-594.
Here is what some Washington State Sheriffs who oppose I-594 have to say about this ill-conceived initiative:
Sheriff Ozzie Knezovich, Spokane County:  "I-594 is just another attempt to erode the Second Amendment."
Sheriff Alan Botzheim, Pend Orielle County:  "[I-594] is focused on honest hardworking citizens and making them criminals when they are not criminals."
Sheriff Steve Mansfield, Lewis County:  "I-594 does little to nothing in addressing the high profile shooting sprees and massacres that have pushed the gun control advocates' agenda: registering, restricting and controlling the law abiding citizens' constitutional right to keep and bear arms.  The very fact that this legislation further expands the government's massive database on law abiding citizens is even more disturbing.  Government cannot address the serious mental health issues at the root of this violence through gun control. It won't work."
Sheriff Scott Johnson, Pacific County: "While I am sure the initiative was well-intended, it would not solve the problems we in the law enforcement community face. "
Sheriff Brian Burnett, Chelan County: "My biggest concern is that this initiative is a fast track in turning many law abiding citizens into potential criminals."
Sheriff Frank Rogers, Okanogan County:  "I-594 will do nothing to stop the bad guys….it just puts more of a burden on the folks that follow the law."
Sheriff Ben Keller, Garfield County: "This initiative is a violation of the Second Amendment.  I come from a gun owning family and it would be a crime every time someone wanted to use my trap gun at a trap shoot. Being in law enforcement for 24 years, this initiative is not going to keep guns off the street.  What keeps guns off the street is keeping the felons that are using the guns illegally in jail."
Sheriff John Hunt, Adams County:  "I believe that the current proposal would put an unnecessary strain on law enforcement agencies without any additional funding, and will not affect in any way the ability for criminals intent on getting a firearm to do so."
Sheriff Pete Warner, Ferry County: "I wholeheartedly oppose I-594. It's just stupid. It penalizes the honest and law abiding citizens, and does nothing to keep the criminals from having firearms."
Sheriff Brett Myers, Whitman County: "I-594 is like requiring everyone to pay for a buffet dinner on the "honor system" while leaving the door open at the other end of the food line. In the end only the honest patrons will pay and those who don't, still eat all they want."
Other sheriffs opposing I-594 include:
Sheriff Steven Keane – Benton County
Sheriff Bill Benedict – Clallam County
Sheriff Rocky Miller – Columbia County
Sheriff Mark Nelson – Cowlitz County
Sheriff Harvey Gjesdal – Douglas County
Sheriff Richard Lathim – Franklin County
Sheriff Thomas Jones – Grant County
Sheriff Rick Scott – Grays Harbor County
Sheriff Gene Dana –  Kittitas County
Sheriff Rick McComas – Klickitat County 
Sheriff Wade Magers – Lincoln County
Sheriff Dave Brown, Skamania County
Sheriff Kendle Allen – Stevens County
Sheriff John Snaza – Thurston County
Sheriff Mark Howie – Wahkiakum County
Sheriff John Turner – Walla Walla County
Other law enforcement organizations including the Washington Council of Police and Sheriffs (WACOPS) and the Washington State Law Enforcement Firearms Instructors Association (WSLEFIA) also oppose I-594.  Here is what these organizations had to say about their opposition to this initiative:
Washington Council of Police and Sheriffs: "As law enforcement officers, we do not believe that I-594 will keep guns out of the hands of violent criminals or the dangerously mentally ill. They will continue to ignore the law and engage in black market transactions." For more on WACOPS' opposition, click here.
Washington State Law Enforcement Firearms Instructors Association: "There are a lot of politicians, including some mayors and chiefs, who will tell you that I-594 is a good law designed to close the gun show loophole. This is not the truth. I594 is a law so broadly written that it clearly is designed to make criminals of all recreational shooters and most law enforcement officers. When you understand what it will actually do, then you too will oppose it." For more on WSLEFIA's opposition, click here.
For more on why I-594 would be disastrous for Washington's law-abiding gun owners, go to www.VoteNo594.com.
About:
Established in 1975, the Institute for Legislative Action (ILA) is the "lobbying" arm of the National Rifle Association of America. ILA is responsible for preserving the right of all law-abiding individuals in the legislative, political, and legal arenas, to purchase, possess and use firearms for legitimate purposes as guaranteed by the Second Amendment to the U.S. Constitution. Visit: www.nra.org
BERRYVILLE, Ark. --(Ammoland.com)- Kimber, an American company that designs and manufactures premium firearms for sporting, law enforcement and military markets, has joined the growing list of major sponsors supporting the 2014 Smith & Wesson IDPA Back Up Gun Nationals.
Kimber joins Apex Tactical Specialties, Colt, FMG Publications, GLOCK, the Sig Sauer Academy, XS Sight Systems and Smith & Wesson, the title sponsor, in supporting this popular IDPA national championship event. As part of their support, Kimber will sponsor one of the 14 stages of the course of fire.
"We are extremely pleased to welcome Kimber as one of the major sponsors of the Smith & Wesson Back Up Gun Nationals. Kimber is a well known brand among IDPA members and 1911 fans alike, and we're grateful to have their support at this year's championship," said Robert Ray, membership and marketing director for IDPA.
The 2014 Smith & Wesson Back Up Gun Nationals will be held November 6-8 on the indoor ranges of the company's Shooting Sports Center.
For more information on IDPA, the 2014 Smith & Wesson IDPA Back Up Gun Nationals or to join the nearly 24,000 members competing each week, visit www.IDPA.com.
You can further connect with the IDPA community through IDPA's social media, such as @OfficialIDPA on Twitter and ShootIDPA on Facebook, Instagram, Pinterest and Tumblr, or check for regular news and updates on the organization's DOWN ZERO Blog.
Announces Auction of Navy SEAL Foundation Edition.
ROCHESTER, NY --(Ammoland.com)- The world leader in air guns has teamed with the leader in AR accessories to create the Benjamin Armada, the premier AR-compatible PCP Air Rifle featuring the official Magpul M-LOK modular accessory system.
The first unit will be auctioned off on GunBroker.com, October 20-November 2 with the proceeds going to support the Navy SEAL Foundation.
"The Armada is the first commercially available PCP rifle that brings the same breadth of modularity and user configurability that is enjoyed by the AR community," says Jennifer Lambert, VP Marketing for Crosman.

"By designing the rifle to Mil-Spec dimensions for the grip and stock interfaces as well as implementing the M-LOK interface system, the Armada becomes a platform that gives shooters an infinite range of possibilities to customize their air rifle with the AR parts and accessories of their choice."
The .22 caliber Armada is built in America and delivers velocities of 1000 FPS with 32 foot pounds of energy, making it an ideal small game rifle and target shooter. It includes a 10-shot magazine, full sound suppression and gets over 30 shots per fill. The receiver features a machined picatinny rail and the bolt is reversible for left-handed shooters. An on-board gauge for monitoring air pressure and a crisp two-stage trigger make this a worthy addition to your gun collection.
The Armada Magpul Edition is available exclusively at Crosman.com and PyramydAir.com. It features Magpul MOE grip, stock and cheek riser for the ultimate modern sporting air rifle. It will be available November 10 at $999 MSRP.
Crosman and Benjamin Airguns are excited to announce the auctioning of the Benjamin Armada Special Edition with 100% of proceeds benefitting the Navy SEAL Foundation.
In partnership with Magpul, Surefire, Tarjac, SKB and Zeiss Sport Optics, this package includes:
Magpul M-LOK Modular Locking System
Magpul PRS (Precision Rifle / Sniper) adjustable stock
Magpul MBUS Pro Sight front and rear
Magpul MIAD GEN 1.1 Grip Type 1
Magpul M-LOK Cantilever Rail / Light mount
Surefire Scout weapon light
Tarjac Multi-Cam finish
Zeiss TERRA 3x 4-12×50 mm scope
SKB iSeries 5014 rifle case in OD Green
Benjamin 90 cu in charging system
2,000 rounds of .22 caliber airgun ammunition
Telescoping bipod
Removable / configurable direct connect handguard panels
Custom embroidered Benjamin rifle case
This package retails for over $3,300 and the bidding runs on GunBroker.com from October 20 through November 2.
"There is no substitute for authentic parts matched to the performance of a Benjamin precharged air rifle," says Jesse Caster, Product Manager for Hunting Airguns. "The Navy SEAL Foundation Edition showcases what's possible and we are proud to partner with Magpul, Zeiss Sport Optics, Tarjac and Surefire to raise money for the Navy Special Warfare community and their families."
For additional information on the Benjamin Armada Navy SEAL Foundation Edition rifle, visit www.crosman.com/armada
For up-to-the-minute news from Crosman Corporation, follow us on Twitter (@crosmancorp).
For over 90 years Crosman has led the world in the design and manufacture of airguns and airgun ammunition, along with airsoft, optics and shooting sports accessories. Headquartered in Bloomfield, N.Y., the company sells its products worldwide under the Crosman, Benjamin, CenterPoint, Game Face and Undead Apocalypse brands. For more information about any of these brands or products, please contact Crosman Public Relations at (800) 7-AIRGUN or visit crosman.com.
Hunting Participation in the United States: 2012 to 2014 and Participation Forecasts for 2014 to 2016.
Harrisonburg, VA – -(Ammoland.com)-  Responsive Management recently coordinated with all 50 state fish and wildlife agencies to continue monitoring hunting participation throughout the United States.
Following up on the 2011 National Survey of Fishing, Hunting, and Wildlife-Associated Recreation, Responsive Management worked with key personnel in each agency to estimate the trend in their state's hunting participation for the past two years as well as the next two years.
Findings from the 2011 National Survey (which examined the trend in hunting participation between 2006 and 2011) and the Responsive Management study (which looked at hunting participation between 2012 and 2014 and expected participation between 2014 and 2016) together offer a more complete picture of the state of hunting participation in the United States. One of the immediate takeaways is that the participation gains documented by the last National Survey have begun to level off across much of the country.
The 2011 National Survey determined that 28 states experienced increased hunting participation between 2006 and 2011. Responsive Management, meanwhile, identified just 12 states that saw increased participation in hunting between 2012 and 2014 (see map above). These states are Connecticut, Georgia, Idaho, Louisiana, Maine, Mississippi, North Carolina, Oklahoma, South Carolina, Tennessee, Texas, and Utah. Each of the states that reported increased hunting participation between 2012 and 2014 were continuing a trend of rising hunter numbers as documented in the National Survey, with four exceptions: Georgia, Maine, North Carolina, and Oklahoma each saw decreased hunting participation between 2006 and 2011, before reversing this trend for the period between 2012 and 2014.
On the whole, agencies most commonly reported that their state's hunting participation had stayed the same between 2012 and 2014. States that reported increases in hunting in recent years, meanwhile, tended to be in the southern region of the country (exceptions are Connecticut, Idaho, Maine, and Utah). Otherwise, a fifth of the agencies indicated that hunting participation in their state had decreased between 2012 and 2014.
Looking ahead to the next two years, one in five agencies anticipates an increase in their state's hunting participation between 2014 and 2016 (see map below). And while the southern region predominated among states that saw increased participation between 2012 and 2014, those agencies expecting increased hunter numbers over the next two years make up a more geographically diverse selection of regions: states anticipating a rise in hunting participation between 2014 and 2016 are Connecticut, Idaho, Louisiana, Maine, Nebraska, North Carolina, Ohio, Texas, Utah, and Washington. As with the earlier time frame, agencies most commonly expect that their state's hunting participation will stay the same over the next two years, while eight states anticipate a decline.
The color-coded maps above reflect agency responses regarding current and anticipated hunting participation. Because, in some cases, conflicting data were obtained, the maps occasionally use an "average" color to represent the overall state response.
Responsive Management is an internationally recognized public opinion and attitude survey research firm specializing in natural resource and outdoor recreation issues. Our mission is to help natural resource and outdoor recreation agencies and organizations better understand and work with their constituents, customers, and the public. For more information about Responsive Management, visit www.responsivemanagement.com.
Illinois --(Ammoland.com)- On Tuesday, October 14, 2014 the Peoria City Council repealed their Concealable Deadly Weapons Ordinance.
This ordinance was nothing but a restriction on the right of self-defense.
We could never find a case that this ordinance, which required Peoria residents to register with the City and a thumbprint fee of $20, was used in a crime investigation.
The Illinois State Rifle Association (ISRA) had been pursuing this ordinance for quite a while. Finally, with the help of our members who live in Peoria, our General Counsel had prepared a lawsuit which would have been filed had the ordinance not been repealed.
We are now looking at other municipalities who have such noxious ordinances. This is why being a member of the Illinois State Rifle Association is so important.
If you have not purchased your 111th anniversary coin please do so right away. These donations are what enable the ISRA to continue with our Pro Second Amendment Rights agenda.
Thanks for being a member.
Richard Pearson
ISRA Executive Director
About:
The ISRA is the state's leading advocate of safe, lawful and responsible firearms ownership. Since 1903, the ISRA has represented the interests of over 1.5 million law-abiding Illinois firearm owners Visit: www.isra.org
Connecticut --(Ammoland.com)- I recently spoke with "Ray" a Sportsman who told me he wasn't voting in the mid-term election on November 4 2014.
When asked why, he replied, "My vote isn't going to make a difference."
Sadly Ray's defeatist attitude is shared by many sportsmen who have endured years of Presidential lies, political abuses from both parties, a wanton lack of respect of our Constitution, and so much more. But sportsmen can make a difference, and it starts at the ballot box on November 4 2014.
Most voters are frustrated with the inability of CT to keep financial pace with the rest of the nation, and we are truly disturbed with the recently passed gun bill which affects ONLY sportsmen!
You as a sportsman not showing up at the polls in 14 days is surrender! What will you tell your children?
Vote!
About Coalition of Connecticut Sportsmen:
The Coalition of Connecticut Sportsmen is the only state sportsmen's organization singularly dedicated to the protection, promotion and preservation of hunting, fishing, trapping and the scientific wildlife management programs which support them; Right to Keep and Bear Arms Constitutional provisions; Boating; Land use; and other sportsmen associated issues through legislative lobbying, legal defense in the courts, and political action. No other state sportsmen organization has as its sole purpose these activities. The Coalition of Connecticut Sportsmen takes pride in its unsurpassed achievement and service to all of the Connecticut sportsmen's community. Visit: www.ctsportsmen.com
LINCOLN, Neb. --(Ammoland.com)- The Nebraska Game and Parks Board of Commissioners authorized one lottery and one auction bighorn sheep permit for 2015 at their meeting in Scottsbluff on Oct. 23.
The lottery permit is for residents only, while the auction permit is available to residents and nonresidents.
The last time the state approved two bighorn permits in one year was 2011. There is one lottery permit this year for the Dec. 2-22 season.
Staff reported that of the approximately 390 bighorn sheep in the state, 29 rams in four established herds are at or near the desired age for hunting. Staff will assess ram availability and age structure in the four herds next summer and then decide which areas the permit holders will be allowed to hunt.
The commissioners also:
– Added Chat Canyon WMA in Cherry County to the list of wildlife areas with area-specific regulations.
– Approved the acquisition of 1,007-acre Jacobson Tract in Banner County and designated it Williams Wildlife Management Area. This area, located 10 miles southeast of Scottsbluff, is in the heart of bighorn sheep habitat and is home to the Hubbard's Gap herd. The tract not only provides critical lambing and escape habitat for bighorns, it will provide hunting opportunities for white-tailed deer, mule deer, elk and turkey.
– Approved the acquisition of 1,225-acre Hastings Tract in Knox County and designated it Niobrara Confluence Wildlife Management Area. This area, located 3 miles northwest of Niobrara, is situated at the confluence of the Missouri and Niobrara rivers and adjoins Niobrara State Park. It will offer fishing access, trapping and hunting opportunities for waterfowl, deer and turkey.
– Approved an easement to the Scotts Bluff County Sanitation Improvement District No. 10 on Wildcat Hills WMA in order to expand a well house.
– Heard a staff update on the 2014 elk harvest through Oct. 20. Ninety bulls and 42 cows/calves had been taken. There have been 309 permits authorized for the season.
– Heard a staff update on the fish and wildlife report recently completed for the Niobrara River.
– Heard a staff update on mountain lion research.
– Heard a presentation from the City of Valentine about changing a lease Game and Parks has with the city on land near the Valentine Fish Hatchery.
By AWR Hawkins
Washington DC - -(Ammoland.com)-  The Washington Post (WaPo) published a story on October 23 expressing thanks to God that Canadian Sergeant at Arms Kevin Vickers saved an untold number of lives and further carnage in Canada's Parliament when he drew a gun and shot and killed Michael Zehif-Bibeau–the recent Islamic convert who had shot and killed a Canadian Forces reservist and was running through Parliament trying to reach the gallery of MPs.
On October 22, Breitbart News reported that Vickers, a good guy with a gun, ended the terror attack by ending Zehif-Bibeau's life. This point is not lost on The Washington Post, which on October 23 2014 ran a story thanking God for Vickers and his gun. According to WaPo, "In numerous news reports, Vickers, 58, is already being held as a national hero who eyewitnesses say prevented a massacre that would have been nothing short of a national tragedy."
The article continued:
By all accounts, the white-haired grandfather, a decorated veteran of the Royal Canadian Mounted Police, kept cool amid the chaos as dozens of bullets flew in the corridors, went in his office, retrieved his weapon and with a firm hand and a steely eye shot a killer before he could kill again. Vickers, who is 6 feet 4 inches tall, then walked away, gun-in-hand, having "taken care of business," as one news outlet put it.
After the attack, Craig Scott, who represents Toronto-Danforth, tweeted that members of Canada's Parliament "owe their safety, even lives, to Sergeant at Arms Kevin Vickers who shot [the] attacker just outside the MPs' caucus rooms."
After saving lives, Vickers "called his mother to say he was safe."
Follow AWR Hawkins on Twitter @AWRHawkins.
About:
AWR Hawkins writes for all the BIG sites, for Pajamas Media, for RedCounty.com, for Townhall.com and now AmmoLand Shooting Sports News.
His southern drawl is frequently heard discussing his take on current events on radio shows like America's Morning News, the G. Gordon Liddy Show, the Ken Pittman Show, and the NRA's Cam & Company, among others. He was a Visiting Fellow at the Russell Kirk Center for Cultural Renewal (summer 2010), and he holds a PhD in military history from Texas Tech University.
If you have questions or comments, email him at awr@awrhawkins.com. You can find him on facebook at www.facebook.com/awr.hawkins.
BERRYVILLE, Ark. --(Ammoland.com)- XS Sight Systems, makers of firearm sights that give the user considerable advantages in the highly dynamic world of threat situations, has joined the growing list of returning major sponsors supporting the 2014 Smith & Wesson IDPA Back Up Gun Nationals.
XS Sight Systems joins Apex Tactical Specialties, Colt, FMG Publications, GLOCK, the Sig Sauer Academy and Smith & Wesson, the title sponsor, in supporting this popular IDPA national championship event. As part of their support, XS Sight Systems will sponsor one of the 14 stages of the course of fire.
"IDPA is very pleased to again be working with XS Sights in promoting the shooting sports. Thanks to their continued and generous support the 2014 Smith & Wesson Back Up Gun Nationals are shaping up to be another great championship event," said Robert Ray, membership and marketing director for IDPA.
The 2014 Smith & Wesson Back Up Gun Nationals will be held November 6-8 on the indoor ranges of the company's Shooting Sports Center.
For more information on IDPA, the 2014 Smith & Wesson IDPA Back Up Gun Nationals or to join the nearly 24,000 members competing each week, visit www.IDPA.com.
You can further connect with the IDPA community through IDPA's social media, such as @OfficialIDPA on Twitter and ShootIDPA on Facebook, Instagram, Pinterest and Tumblr, or check for regular news and updates on the organization's DOWN ZERO Blog.
By Alan Caruba
New Jersey --(Ammoland.com)- One man has died of Ebola in the U.S. and he came here from Liberia.
Two of the nurses that tended him are in intensive care and likely to survive. A third was thought to be infected, but wasn't. That news has been sufficient to keep most Americans calm as the media has done its best to exploit Ebola-related news.
The public absorbed the facts and came to their own conclusion.
An October 8 2014 Pew Research survey found that "Most are confident in Government's ability to prevent major Ebola outbreak in U.S." That reflects the way we have all been conditioned to look to the federal government to solve our problems, but the public mood had not changed by October 20 when a Rasmussen Reports analysis of a survey concluded that "Americans are keeping their cool about Ebola, but some acknowledge that they have changed travel plans because of the outbreak of the deadly virus in the United States."
Wrong. There has been no "outbreak." One dead Liberian and two infected nurses is not an outbreak.
Fully 66% of the Rasmussen respondents said that Ebola is a serious public health problem, including 29% who deemed it very serious, but few believe it is an active public health threat here in the U.S.
All this was occurring as spokesmen for the Centers of Disease Control tried to both warn and reassure Americans, managing only to evoke a measure of derision. President Obama also sought to reassure Americans, but fewer and fewer believe anything he has to say these days.
Then he appointed an "Ebola czar" who had no medical or healthcare background whatever to qualify for the job. Add in Obama's failure to institute a travel ban and the likelihood is that Democratic candidates will pay a price for this on Nov 4 2014.
I suspect the President's advisors are telling him the Ebola problem has been a blessing because the media will not be reporting any of the stories that could harm Democratic candidates. Starting with the fact that the nation's voters are evenly divided between a liberal or conservative point of view that means that independent voters will be the deciding factor and they are independent because they pay more attention to events and the news.
One of the stories that are being held back from the news is the outcome of the U.S. Army investigation of Sgt. Bowe Bergdahl who was traded by Obama for five top Taliban leaders to secure his release. Members of his unit unanimously say he deserted them and, if that is the Army's conclusion, it makes the swap look dubious, if not treasonable.
The news after the midterm elections will be filled with reports of employers cutting healthcare insurance to both full and part-time employees. Wal-Mart has already announced this for its part-timers. There is already news of the fact the ObamaCare, the Affordable Patient Care Act, is proving to be very expensive for those who signed up. This includes news about its higher deductibles and premiums.
Robert E. Moffit, a senior fellow in The Heritage Foundation's Center for Health Policy Studies, recently reported that "Thanks to ObamaCare, Health Costs Soared this Year", noting that "On November 15, open enrollment in the ObamaCare exchanges begins again." Among the lessons learned from Year One of ObamaCare is that "Health costs jumped—big time." Compared with employer-based coverage, the average deductible of a little over $1,000, doubled to more than $2,000.
Obama promised that the typical family premium cost would be lowered by $2,500, but it has actually increased and ObamaCare actually reduced competition in most health-insurance markets. We do not know how many Americans are actually insured. Despite predictions of millions who would be insured, the administration "now concedes that there are 700,000 fewer persons in the exchanges."
The claim was that ObamaCare would reduce U.S. health spending, but a recent Health and Human Services report —delayed as long as possible— found that its Accountable Care Organization element has increased costs. States are dropping out of ObamaCare exchanges as a result.
The Obama administration has been very quiet about his intension to by-pass Congress to impose an amnesty program for the eleven million or more illegal aliens in the US. Most polls demonstrate widespread opposition to amnesty. Obama is expected to try to institute one anyway.
Lastly, unless the Islamic State shows up at the gates of Baghdad and takes control, there is likely to be little news from an Iraq that exists now in name only.
The results of Obama's six years in office have been a disaster in many ways and the outcome of the midterm elections will have a dramatic effect on Obama's ability to continue his destruction of the U.S. economy and other policies.
Essentially, a majority of Americans, including many of his former supporters, have concluded that there is no Ebola crisis and that Obama's time in office has been the very opposite of what he promised. The change they want is to see an end to Obama's term in office. A start in that direction is the November 4 midterm elections.
c Alan Caruba
About:
Alan Caruba's commentaries are posted daily at "Warning Signs" his popular blog and thereafter on dozens of other websites and blogs. If you love to read, visit his monthly report on new books at Bookviews.
Southport, CT --(Ammoland.com)- Sturm, Ruger & Co., Inc. (NYSE: RGR) has been recognized as the Firearms Manufacturer of the Year by the National Association of Sporting Goods Wholesalers for the eighth consecutive year.
The presentation of the award was made during the Association's 41st Annual Meeting at the Statehouse Convention Center in Little Rock, Arkansas by NASGW Chairman Kent Williams and Vice Chair / Director Pete Brownell. Accepting on behalf of Ruger was Ruger CEO Mike Fifer and Director of Sales Shawn Leska.
"We continually strive to meet the needs of independent wholesalers and the demands of their customers, the retailers and consumers," commented Fifer.

"Our ongoing new product development and continued process improvement are designed to deliver innovative new products of interest to consumers. We also focus on marketing promotions and communication tools that will benefit distributors of Ruger® firearms as we recognize strong wholesaler support and cooperation are vital to our success. Once again we thank NASGW members for their continued business and support," he concluded.
The annual NASGW show features productive meetings between distributors, manufacturers, and manufacturer's reps. Ruger informs NASGW members of new products and programs as they prepare for the coming sales year. The NASGW Awards recognize top manufacturers who best demonstrate a commitment to two-step distribution and who provide outstanding value and service.
NASGW Wholesaler members evaluate the performance of manufacturers on distribution policy, marketing, sales and promotion, logistics and operations, and NASGW and industry support. The assessment of manufacturer performance is designed to provide a balanced appraisal that recognizes the best manufacturer in their respective category.
For more information on the extensive line of award-winning Ruger firearms, visit www.Ruger.com or www.Facebook.com/Ruger. To find accessories for Ruger firearms, visit ShopRuger.com.
USA – -(Ammoland.com)- Being in the great outdoors can be rewarding, being one with nature and experiencing the joy of leaving your day-to-day for a while can be just the recharge you need.
With Thanksgiving and the holidays quickly approaching, people all over are gearing up for hunting season. And because of that, there seems to be an app, gadget or new piece of technology for every sport including hunting. So, grab your camouflage and read on to see how to take your hunting game into the 21st century.
Communication Gear
Every hunter knows that communicating can be a challenge, especially out in the middle of the woods. Even though this might be the perfect place to hunt for wildlife, being unable to connect to others can be unsettling. However, you don't have to resort to sending out smoke signals to communicate because there are satellite phones like Roadpost's Iridium that can work in remote areas that don't receive cell phone service. This means you can go deep in the woods and still remain connected to the outside world in case of an emergency.
Digital Technology
It might be time to upgrade your gun with some of the new smart technology that is available in the market today. For example, TrackingPoint offers a wide selection of guns with the promise that their precision-guided firearm will provide you with the tools to hit moving targets that are 1,000 yards away. You can make your time out there worthwhile by enhancing the tools you already have with the precision you know you can't live without.
Once you upgrade your gun, getting a camera to tape the game that may pass by can help you track, even while you rest. Cuddeback digital camera ( tiny.cc/mzo5nx ) helps to capture images of game by setting up surveillance for a set time. You can then instantly review these pictures so that you can keep the memories and be aware of how fruitful your chosen location will be in the future.
GPS and Visibility
Sure, you might already have a functional GPS, but there are mobile apps that can make your experience even better. Using Trimble GPS Hunt, for example, can assist you by pinpointing tried and true spots, providing updated weather reports and tracking information that is specifically filtered for hunters. Using this app, you can employ the skills you already have and use the additional information to track your game like never before.
While you are checking out the spots you find with your GPS, you need to prepare for all types of lighting conditions. Being able to see what you are tracking becomes challenging when you are looking to not be seen yourself. Consider the Hunting Light & Blood Tracker from RedSnake Enterprises app. Not only does this app provide a variety of different lights to help you see but it also is equipped with the capability to detect blood from wounded game so you can track the trail with ease.
Now that you know what is out there, get yourself geared up for hunting season and enjoy the great outdoors.
Duo overcomes challenging fishing conditions and unfamiliar waters to capture coveted title.
Mercer, WI --(Ammoland.com)- 57 passionate muskie anglers converged on the tiny town of Mercer in Wisconsin's north woods last weekend to compete in the Third Annual Mercer Muskie Madness Challenge, an open muskie tournament sponsored by the Mercer Area Chamber of Commerce, The Turtle Flambeau Flowage Association and Gateway Lodge to benefit Wounded Warriors In Action (WWIA).
The event challenged 29 two-person teams to catch, photograph and release as many muskies as possible from any of ten Mercer-area lakes over the two-day tournament. Scoring was based on a total point system, with eight points awarded for a 36-38" fish, ten points awarded for a 38-40" fish, and 25 points for any muskie over 40" plus one point per inch or portion thereof above the 40" mark. The rules allowed each angler to fish with two lines – one artificial bait and one live bait per angler.
The month of October typically brings some of the best muskie fishing of the year to the upper Midwest, as rapidly falling water temperatures trigger increased feeding in the big predators. The visiting team of Josh Lantz (New Buffalo, Michigan) and Kristen Monroe (Elkhorn, Wisconsin) had fished several Mercer area lakes early last summer, but knew they'd need to change their game plan and look for a new lake with more dramatic structure if they had any chance of competing with the throngs of local guides and area anglers in the tournament field.
"Once the weather forecast came in, I knew we'd need to fish as many deep breaks and as much vertical structure as we could find," says Lantz, who carefully studied the high definition detail of all available lakes on the LakeMaster GPS Map Card in his Humminbird sonar/GPS unit and ended up selecting Spider Lake on the upper section of Iron County's Turtle River system. "Even though we'd never fished it before, Spider appeared to have the best combination of deep water breaks and other key structure that we expected to be appealing to big muskies during the fall transition," concluded Lantz.
The first day of competition brought a 15-degree drop in temperatures, soaking rains and 20 mph northwest winds to the Mercer area. With water temperatures hovering around 49 degrees, Lantz and Monroe launched from Pine Forest Resort and headed to the first of three key spots on Spider Lake that they resolved to fish for the entire tournament – all of which had the steepest breaks on the lake, were between points, and also had boulders or stumps. Lantz and Monroe's strategy was to cast and deep jig heavy soft plastics like Buldawgs and Medusas along the breaks while soaking large live suckers on fluorocarbon quick strike rigs beneath the boat.
The action started quickly, as a dark form shadowed Lantz's Bulldawg to the boat just before 9:00 am. Both anglers began frenzied figure eights, but the fish disappeared immediately. Minutes later, however, the telltale clicker on one of the team's sucker rods began to scream. Lantz plucked the rod from its holder and waited for the fish to stop its initial run.
"When a muskie takes a sucker, she usually grabs it sideways and moves away with it," says Lantz. "When she stops, she'll reposition the fish to eat it headfirst," he continues.
A few seconds after the muskie stopped moving, Lantz brought the line tight and set the hook with all the power he could muster from the 8'-6" St. Croix Mojo Muskie rod. After a brief fight and flawless net work by the petite Monroe, the big muskie found its way into the couple's Frabill Conservation Series landing net.
Measuring over 41" on the tournament-issued bump board, the fish was photographed and released just two hours into the two-day tournament. After a brief celebration, the team reset their lines and began fishing again, confident in their good start, but totally oblivious to the true importance of the fish they'd just released.
The remainder of the day brought mixed results, with two additional sucker bites that were not converted. "One fish took the sucker, dropped it, and never came back," said a disappointed Monroe. "Another took the bait and broke Josh's main line on the hookset," she continued.
Lantz and Monroe continued fishing hard throughout the cold, wet and windy day one. "While we felt good about the fish we measured, we couldn't get the two fish we'd lost out of our minds," Lantz says. Suddenly, there came renewed optimism, as Monroe's St. Croix Premier doubled over.
"I was casting a gold and white, walleye-colored Medusa along a deep weed edge when it hit," says an excited Monroe, who only began muskie fishing earlier this summer and had yet to land her first fish. "She did an awesome job," says Lantz, who in addition to working as the Executive Director for the Association of Great Lakes Outdoor Writers (AGLOW), a freelance outdoor writer and media relations representative, was also a fly fishing guide for muskies and other species in Northern Indiana and Southwest Michigan for nearly fifteen years.
When the healthy muskie was brought to the boat, the 32" fish was too small to earn the team additional tournament points, but was a landmark fish, nonetheless. "I had opportunities on two muskies earlier this season," says Monroe, who in addition to selling advertising for the popular Illinois and Wisconsin Outdoor News publications, also writes popular stories and columns for Outdoor News and a variety of other outdoors and shooting publications.
"I actually wrote an article about my previous muskie fishing trip to Mercer in Wisconsin Outdoor News a few months ago," says Monroe, who resolved to come back to fish in the Mercer Muskie Madness Challenge and hopefully put her first muskie in the net.

"Regardless of how we'd end up in the tournament, I was so happy to have caught that fish," she continues. It would be the last fish of the day – and the tournament – for Lantz and Monroe.
With no tournament rule requiring day-one reporting by competitors, Lantz and Monroe were unsure of their position in the standings going into day two. Rumors about a Facebook post of the team's 41+" fish, however – combined with chatter from the field about tough fishing conditions during dinner at the Gateway Lodge tournament headquarters that night – gave the duo more than a glimmer of hope that they might still be in the running, especially if they could produce on day two.
The team returned to Spider Lake on the second and final day of the tournament, only to be greeted by even colder temperatures, stronger winds and snow squalls. Despite fishing tirelessly all day, Lantz and Monroe didn't see a fish all day.
"That's muskie fishing," says Lantz, who joked that the pair should have gone grouse or duck hunting instead. "While we didn't move a fish, we still had a great day in a beautiful place," adds Monroe. "The sun came out and the wind died down during the afternoon and we saw eagles, deer, loons and otters. Even if the muskies aren't biting, a day outdoors in Mercer beats just about anything I can think of!"
Tournament competitors gathered at Gateway Lodge that evening for an awards ceremony and program, celebration dinner, and a silent auction of donated muskie gear and other outdoors items to benefit the Wounded Warriors In Action (WWIA) Foundation, a non-profit organization with the mission of serving our nation's combat wounded, Purple Heart recipients by providing world-class outdoor sporting activities. After an informative program delivered by Wisconsin Fisheries Biologist, Zach Lawson, Mercer Area Chamber of Commerce Director and MMM Challenge Tournament Director, Tina Brunell, introduced wounded warriors Tony Pemble of Mercer and Doug Alderton of Rhinelander, Wisconsin – both Purple Heart recipients who served multiple tours of duty in Afghanistan. Alderton gave a stirring speech, enlightening the crowd on the array of challenges our soldiers face when returning home from service.
"When our wounded warriors come home from such traumatic circumstances, they long for a return to 'normal', but struggle to find it," says Alderton. "Our organization and the important help you sportsmen give us shortens and softens that journey," he continues.
Overall, a total of 12 scorable fish were caught and recorded over the tournament's two-day duration. An additional eight muskies under the 36" minimum size were also reported. When the awards ceremony got underway, Lantz and Monroe were genuinely surprised to learn that their lead had held out. With the torment of the two lost fish finally behind them, the team of visiting outdoor writers earned 27 points for their big, day-one muskie, which was good enough to take first place overall and big fish honors for the tournament. Mercer area angler William Litke caught three scorable muskies fishing without a partner, totaling 26 points and earning second place. Avid Northern Wisconsin muskie anglers Mike Wichman and Tom McDonough took third place with two fish scoring a total of 18 points.
"Catches were down a bit this year due to the weather," says Brunell, "but we certainly had a fun time raising money for Wounded Warriors In Action and made a bunch of new friends."
Of course, given her position with the Mercer Area Chamber of Commerce, she also hopes the event will continue to spread the word about the great muskie fishing and other outdoor recreational activities available in the Mercer area.
Brunell continues with a wink and a smile: "We figure the fact that a couple of popular outdoor writers won this year's tournament can't hurt."
Outdoor writers Kristen Monroe (Elkhorn, Wisconsin) and Josh Lantz (New Buffalo, Michigan) cracked the code under tough fishing conditions to top the 29-boat field in the 3rd Annual Mercer Muskie Madness Challenge.
ABOUT MERCER, WISCONSIN
From the backwoods waters of the Turtle Flambeau Flowage or one of 214 lakes, you are sure to find a top notch fishing adventure in Mercer, Wisconsin. Mercer also has plenty of other outdoor activities such as snowmobiling, ATV/UTVing, hiking, biking, skiing, hunting, bird and wildlife watching all within our 377,000 acres of public forestland. Visitors will find a variety of lodging and camping options, fantastic dining and north woods watering holes, plenty of places to shop for amenities and gifts, and a range of services for your convenience. Plan your north woods adventure at www.mercercc.com.
ABOUT WOUNDED WARRIORS IN ACTION
Established in 2007, the Wounded Warriors in Action Foundation (WWIA) is a national 501(c)(3) non-profit organization headquartered in Apollo Beach Florida. The WWIA serves our nation's combat wounded Purple Heart recipients by providing world-class outdoor sporting activities as a means to recognize and honor their sacrifice, encourage independence and connections with communities, and promote healing and wellness through camaraderie and a shared passion for the outdoors. Learn more at www.woundedwarriorsinaction.org.
USA – -(Ammoland.com)- Desert Tech recently tested the cyclic rate of the new MDR and is now releasing this footage for public consumption.
The prototype was chambered in .308 without muzzle brake or sights and alternately fired in semi auto and full auto.
The footage can be found below.
Expect more info and updates to come at an even faster pace as we get closer to SHOT Show in January.
To get exclusive sneak peeks like this one, simply sign up at: deserttech.com/mdr
About Desert Tech
Desert Tactical Arms was founded in 2007 as a rifle manufacturer and additional companies have been added since that time in order to manufacture ammunition and conduct training.  In 2013 the group of companies were rebranded under Desert Tech. The company was initially founded to create the most compact, accurate and reliable precision weapon systems in the world. With the company's strong belief in the Second Amendment, Desert Tech strives to provide the best firearms, ammunition and training possible for military, law enforcement, and private gun owners. Desert Tech currently offers precision Bullpup rifle systems that range from 260 Remington – 50 BMG. The Desert Tech Training Center is the largest premiere training and shooting facility in the west, located on 25,000 acres in northeastern Utah.  Desert Tech Training Center was created to provide a place for shooters and operators from around the world to obtain unparalleled firearms instruction. The curriculum has been designed to provide military, law enforcement, contractors, and armed citizens real-life scenarios that induce stress, which will produce a better gunfighter not just a better shooter.  Desert Tech Munitions was created to produce the most accurate, consistent, and temperature stable ammunition available. The ammunition provides exceptional performance in all quality firearms it is used in.  The goal is to control all of the components in the firing sequence, the rifle, ammunition, and training in order to be able to provide guaranteed performance that exceeds any other in the world.
See also the following links: www.deserttech.com
Berryville, AR --(Ammoland.com)- After rigorous testing and evaluation Wilson Combat is pleased to announce the availability of our new large format BILLet-AR rifles in .308 Winchester caliber.
The .308 caliber rifle is an ideal choice for the hunter or long-range shooter looking for an AR-style rifle with impressive down range ballistics.
These all-new rifles utilize our in-house BILLet-AR receiver technology to build the next generation of lightweight but accurate and reliable semi-automatic rifles suitable for a variety of tactical and outdoor roles. This rifle is further enhanced with our renowned custom features like precision machined Match Grade barrels, T.R.I.M hand guard rail and crisp Tactical Trigger Units.
These .308 rifles raise the bar for .308 AR accuracy and reliability.
The rigid but lightweight BILLet-AR receiver allows us to build the lightest .308 frame AR on the market with the 7.7 pound Tactical Lightweight Model that has a lightweight 14.7″ barrel and pinned muzzle device as standard.
Medium, Recon profile 16″ and 18″ fluted or standard barrel models are also available for shooters seeking maximum precision and all around long range performance in a slightly heavier but portable package.
Our receivers have been designed to accept commonly available metal or polymer "SR-25" pattern magazines. Numerous finish options, muzzle device, various rail lengths and other custom features are also available.
These rifles have the Wilson Combat performance you can trust along with our best-in-industry 100% Customer Satisfaction pledge.
For More Information please visit: http://wilsoncombat.com/new/308-project.asp
ABOUT WILSON COMBAT
Since 1977 Wilson Combat has been the leading innovator in high-performance, custom 1911 handguns, tactical long guns and accessories. A Wilson Combat product's unmatched level of exceptional reliability and peerless craftsmanship is only equaled by our legendary customer service. Learn more about us vist: www.wilsoncombat.com
By AWR Hawkins
Washington DC - -(Ammoland.com)-  With one attacker dead and up to two more still on the loose in Ottawa on October 22 2014, super model Chrissy Teigen tweeted a joke about gun control in America and defended the joke by tweeting that she was unapologetic.
The tweets began at 8:34 a.m., when Teigen wrote: "active shooting in Canada, or as we call it in America, Wednesday."
After being criticized for "minimizing" the attack on Canada, Teigen sent an 8:37 a.m tweet explaining that she was knocking America, not Canada. The tweet said: "Sorry you don't understand that is a knock at america and our issues with gun control. No one is minimizing the Ottawa shooting."
One minute later–at 8:38 a.m.–after taking more heat for her comments, Teigen tweeted: "I'm not apologizing. If you take it wrong, that is your fault."
Follow AWR Hawkins on Twitter @AWRHawkins
About:
AWR Hawkins writes for all the BIG sites, for Pajamas Media, for RedCounty.com, for Townhall.com and now AmmoLand Shooting Sports News.
His southern drawl is frequently heard discussing his take on current events on radio shows like America's Morning News, the G. Gordon Liddy Show, the Ken Pittman Show, and the NRA's Cam & Company, among others. He was a Visiting Fellow at the Russell Kirk Center for Cultural Renewal (summer 2010), and he holds a PhD in military history from Texas Tech University.
If you have questions or comments, email him at awr@awrhawkins.com. You can find him on facebook at www.facebook.com/awr.hawkins.
California --(Ammoland.com)- 1911 pistol fans, you have to love Ares Armor, as they are definitely not afraid to stick it to the man, in this case the ATF.
Ares Armor has a new product that follows on the heals of their controversial 80% AR15 receivers, this time its a 80% hand gun receiver for the 1911 pistol.  The difference between a finished that you need to transfer through a Federal Firearms Dealer and an 80% receiver you can order through the mail is the slide rails, hammer and sear pin holes, as well as the barrel seat still need to be machined to complete the frame.
Now you can make your own personal handgun at home, with no involvement from the FBI, ATF, your local FFL and with no barckground checks.
We know this will upset so many freedom haters that don't trust themselves to safely and legally own guns and think we have to be watched over and our privacy invaded just to exercise our GOD given rights, but that is the beauty of America. You can legally build and keep your own weapons for your own personal protection.
It is called the 1911 Rudius Frame and it retails for $249.95 but you can expect that price to come down as you buy more. Just pick up some basic 1911 parts and get started.
Says Ares Armor "We designed the Rudius with the user in mind. The 1911 Rudius Frame is a Billet made from stress proof 1144 steel to increase strength and reduce residual stress. The 80% 1911 Rudius Frame is the perfect project for an at-home build. This build a firearm product is not a complete firearm until you decide to make it one. To complete the 1911 Rudius frame all that need be done are: (1) slide rails; (2) barrel seat; and (3) three rear pin holes.

We also are having our tooling custom made. We will not be using standard off the shelf tooling because it will not meet the original 1911 spec. "
So with that, we will be offering the following for purchase:
a ball end mill to cut the barrel seat with a radius of 0.348 +0.0025/-0.000
a special cutter to cut the slide groves with a height of 0.119+/-0.002
The mission of Ares Armor (www.aresarmor.com) is to support and defend the Constitution of the United States.
Ohio --(Ammoland.com)- It is the closing weeks of this general election cycle and some of you might wonder which of the pro-gun candidates out there are in tight races that could really use your help. We've done some analysis and offer the following suggestions:
These campaigns could really use volunteers. Please let them know that you are a pro-gun activist who wants to help.
Additionally, if you feel moved to make a contribution you can take a credit of $50 per person (or $100 on a joint tax return) when donating to these races. Here's the relevant section of the Ohio Revised Code:
Ohio Tax Credit for Contributions
This is the time to make the political will of pro-gun activists felt in Ohio!
If you have not cast your ballot yet, check out our list of 2014 OFCC General Election Endorsements.
About:
Ohioans for Concealed Carry, founded in 1999, is a grassroots political activist organization. When founded, the primary goal of OFCC was getting concealed carry passed into law in Ohio. With that accomplished, our mission became to refine the concealed carry law and to expand and preserve the rights of all gun owners in Ohio. Visit: Ohioccw.org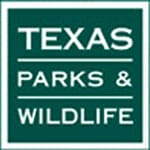 AUSTIN, Texas --(Ammoland.com)- This could be your chance to win big!
Enter the Lifetime License Drawing to win a Lifetime Super Combo License. This special license (an $1800 value) gives you the privilege to hunt and fish in Texas without ever having to buy another state license!*
Entries are just $5 – available wherever licenses are sold. Find a retailer near you or purchase online now! The deadline to enter is December 27.
The winner also receives a 1-year subscription to Texas Parks & Wildlife magazine with hunting and fishing season forecasts and the latest outdoor news.
Your entries help fund on-the-ground conservation efforts that make Texas one of the best places to hunt and fish. Visit www.tpwd.texas.gov/lifetimedrawing for complete rules and information.
* Winners not exempted from State Reptile and Amphibian Stamp and Federal Duck Stamp Requirements.
About:
The Mission of Texas Parks and Wildlife Department, (TPWD), is to manage and conserve the natural and cultural resources of Texas and to provide hunting, fishing and outdoor recreation opportunities for the use and enjoyment of present and future generations. Visit: www.tpwd.state.tx.us